Business Application Digitalization & Solution Development
We are not focused or leaning into certain products or solutions, because we want to find the best solution that fit your needs. It can be a combination of commercial products, open-source tools and/or custom development.
If you are looking for a partner who can help you to build or further develop your digital business - contact us.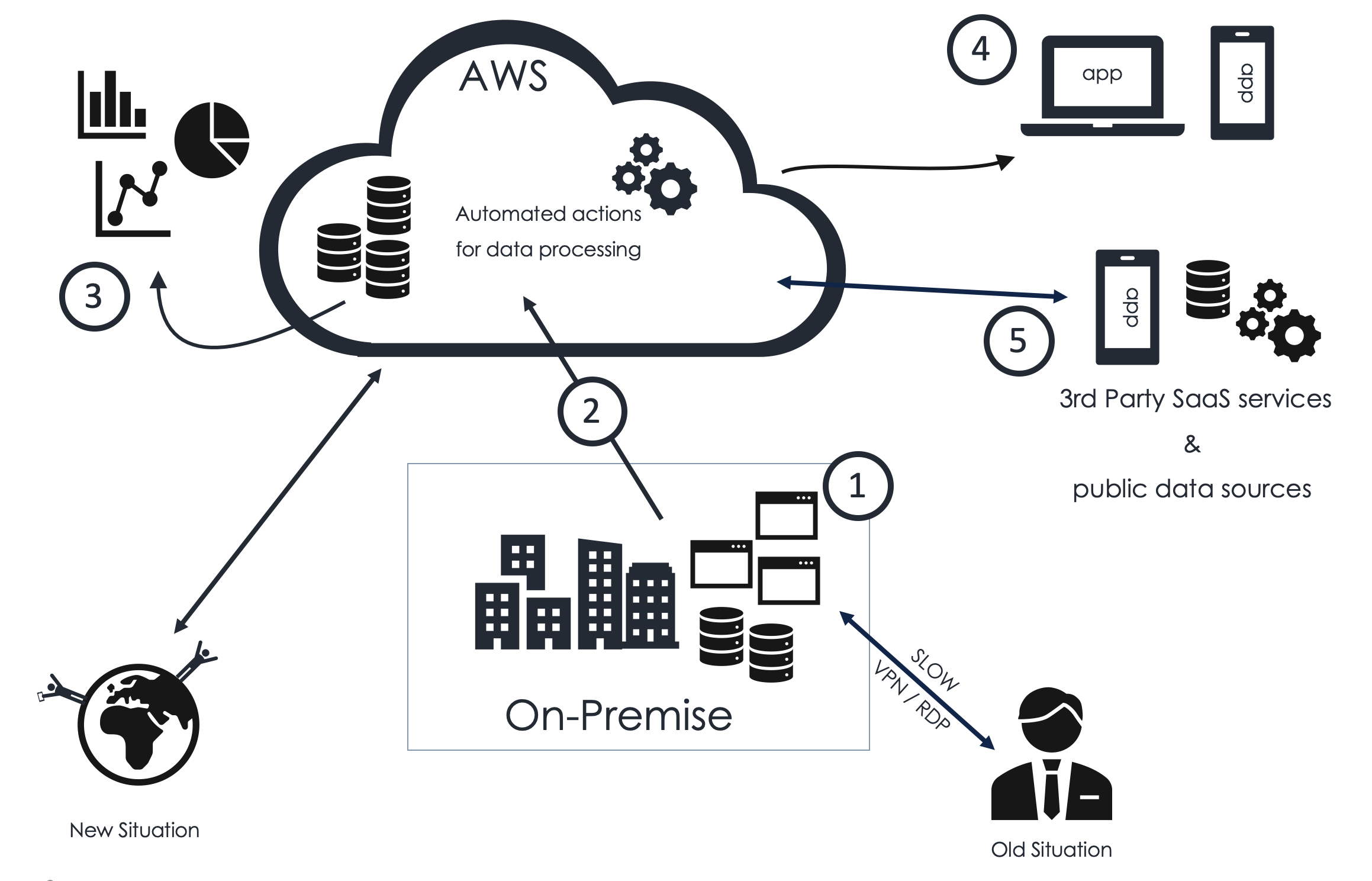 Digital Identity and Access Management
Identity and Access Management (IAM) are at the center of our expertise. We have more than 100 years of combined experience from Identity and Access Management projects with a variety of different tools, environments and solutions. Based on our experience one product is not necessarily a solution for every scenario and successful solutions require deep dive into the processes, business requirements, quality of data & environment readiness.
Working with IAM development project and continuous operations require understanding of Company's information security and business processes. The underlying need and added value for companies are best found jointly in workshops with Customer. Our approach is to scope and develop solutions together with the Customer and tailor processes accordingly.
Identity & Access Management Solution Development
Has the development stalled and you do not know how to continue with your current solution OR you are unsure with what solution to carry on with? Do you need a professional partner to work with your current IAM solution or you just simply require assistance on developing your current IAM solution capabilities?
We have worked with a variety of different commercial IAM products and have participated in IAM projects in scoping, architecture planning, implementation, development and continuous services phases. Therefore we are confident to say that we know the common pitfalls and working methods for the IAM development and implementation.
Quality Assurance & Roadmap planning
Have no time to ensure that your current IAM (implementor/developer/operator) partner is taking your company's IAM requirements and targets into account? Want to get someone with an objective party to the table to help with the creative process of generating, developing, and communicating new ideas and translating those into concrete tasks?
Need help to build up a whole roadmap for the IAM services or just a hand to chop the big picture into realistic milestones and targets?
We aim to keep up with the latest best practices and methods and help our partners to keep up with those as well.
Our solid and broad view from the different organisations and industry sectors might provide the insight and missing piece your company is looking for.
Active Directory Data Survey
Call for help in order to check the condition of your Azure AD or on-premise AD data. AD is commonly used as centralized database for users that requires authentication and authorization to the company network. Yet management is usually performed by manual tasks and activities that are prone to errors and less consistent than automated processes.
Let us help you to check the condition of your user data and data management processes. You will receive a report of the user amount, in which state they are, overall maturity of the data, and recommended actions for the data and processes.
Advanced application support and maintenance
Whether we are developing a new application or implementing a new IAM solution, we will be there to take care of the support and maintenance after the project is completed. Our application support and maintenance function ensures efficient and reliable service operation in cloud environment, continuous improvement of existing applications and solutions, incident management and service reporting based on pre-defined service levels. Our specialists will be there to make sure that things run smoothly and your services are available and operational when you need them.
Co-operation is in the core of our service model. Our aim is to work with the Customer as one team and together manage all layers of supported services, all the way from strategy and vision to daily operations. We want to offer our knowledge and expertise to you for planning the application/solution roadmap, carrying out the actual implementation and then running the operations. Our service model enables a controlled way to manage the continuous development of the services.
Service Center
Service Center provides 2nd and 3rd level assistance for supported applications and solutions and works closely together with Customer's own support organization and key users. Service Center works as a single point of contact for all support and maintenance related topics and takes care of coordination of tasks between Customer and 3rd parties and other suppliers. Issue management, problem investigation, incident diagnosis and resolution activities are always performed by highly professional specialists and subject matter experts.
Service Center operates according to pre-defined service levels and service hours which can be customized to meet your business requirements. All this helps to ensure high quality, consistency and customer satisfaction in all provided services.
Automation and maintenance
Automation is the cornerstone of our application support and maintenance. When it comes to building the infrastructure in cloud environment, keeping software components up to date, performing application monitoring or testing and deploying new application versions, we use automation. High level of automation makes it possible to keep the application environments up to date and operational more easily, get notified and react to any service disruptions immediately after they occur and even resolve some of them automatically and also keep the development cycle for new features and application versions short and ongoing as deployments and releases can be done in minutes.
In addition, our support organization will make sure that the whole application environment is built with security in mind, backups are taken periodically and centralized logging is in place for analysing any issues, following performance and usage trends and reporting. Customer will have visibility to see the operational status of all supported services and environments in real time through service dashboards.
Service Management
Service management is there to glue all the different service components together. It ensures that services meet the business requirements, support works according to pre-defined roles and processes, issues are less common and when they occur, detection and resolution takes less time, business complies with regulatory requirements and development can be conducted more quickly and in structured manner to achieve changing business needs more efficiently.
A dedicated service manager will work as a contact point towards business to manage the service portfolio together with Customer and coordinate development tasks. Service manager will also follow that service center performs according to agreed SLA levels and takes care of service reporting.
Be in touch so we can discuss on how to make your life easier, happier and to bring part of our joy into our common journey!