WeAre Solutions has appointed Rami Rantala as the new CEO of the company starting 30.8.2021. Rami Rantala will succeed Henri Vass who held the position of CEO since the establishment of WeAre in 2016. Here are some thoughts from both the former and new CEO as WeAre takes its next leaps on its journey.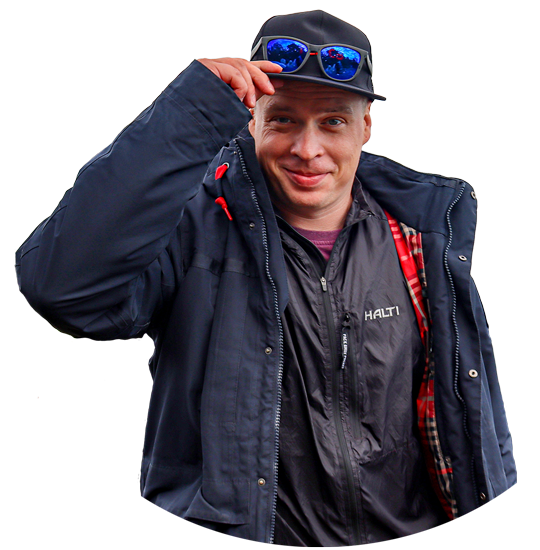 – Henri Vass
2000 days sounds like a lot, but in the end it's just one flick of a wand. The time has come to give that wand to the next person. I noticed about 400 days ago (yes, I set up a daycounter back then, which is now running at 30 days), that my skills and interests will not be enough for the next phase of WeAre. I could have developed myself in that direction, but it didn't feel like the right thing to do. My love and passion is more on the technical side of things and in new innovations.
I have been doing the CEO task on the side, which is disrespectful towards our lovely and passionate WeAre team. It's not what they deserve and it's not what makes rockets like WeAre launch off to the next planet. They need new fuel, passion and love, which we have been looking for and found.
Some statistics from my journey with WeAre:
Founded WeAre in March 2016
First year vs. 2021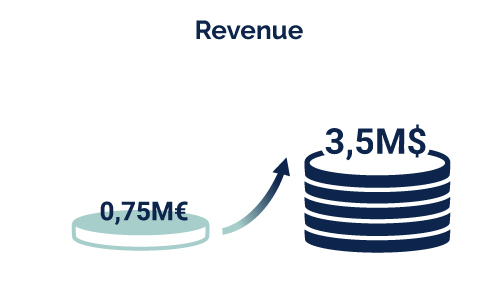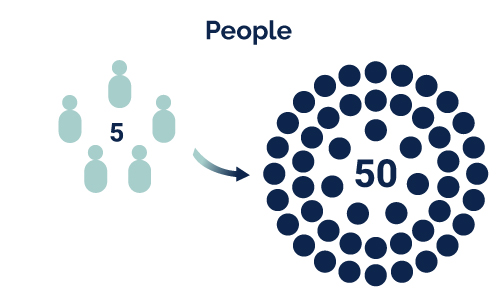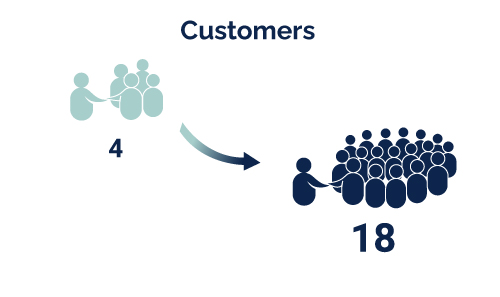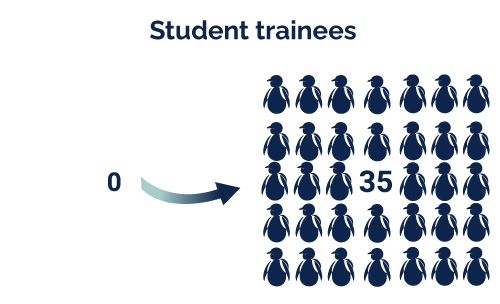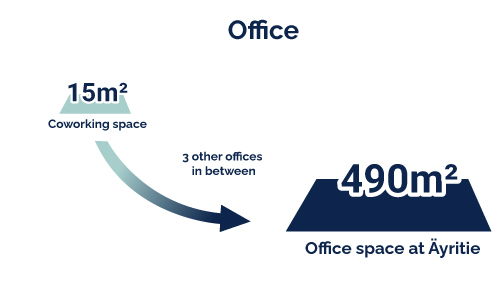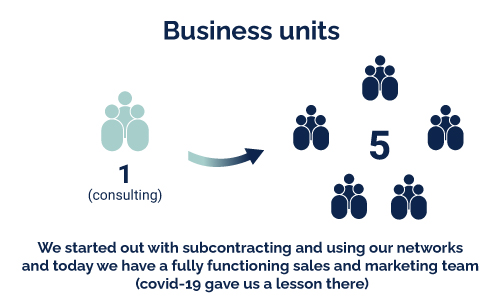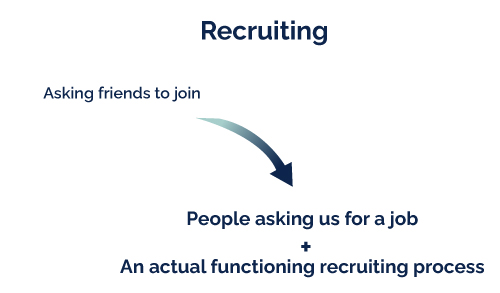 In addition, we have built a large subcontracting network around WeAre and in some cases these lone subcontractors have also founded their own companies. WeAre participated in founding 2 other companies and invested into 3 companies. During these years I have worked with really interesting customers and projects that have totalled me over 9000 hours of work. We have also begun building two products of our own that we are launching later this year.
I would like to thank you all for the great journey. A lot of people joined us in the very early stages from steady jobs and gave us their 110% trust and commitment, even though we could only promise next month's salary. I could not have not made it this far without Stefan, Tanja, Lassi and Tuija. They master all the other competence areas where I am .. well.. not so good. Things like remembering something longer than 4 hours and a bunch of other really important things that would make a long list, but you guys & gals know what they are. Thanks and Sorry <3
The arrangement we had regarding CEO duties worked fine, but it was the classic situation of burning the candle from both ends and eventually that does not end well.. not for me or the company. Luckily there's now quite a bit of candle left and I think it's a green momentum candle (tietäjät tietää).
The process of finding a new CEO was not entirely new to us, but we were not experts in that field. Luckily we got good support from our contacts and other CEO's (actually a table full of them). We didn't do a full-blown search, but more of a quite targeted headhunting.
The next captain is someone who has been on our radar for two years and now all pieces of the puzzle finally fell into their right places. I'm happy to announce that – drum roll – Rami Rantala will be the CEO of WeAre starting from 30.8.2021.
I'm not disappearing anywhere and will stay to help until I'm not needed anymore (that's Rami's call). I'm really excited and happy about this and Rami is exactly what we were looking for. He understands our technical people, our business and shares the same core values as WeAre.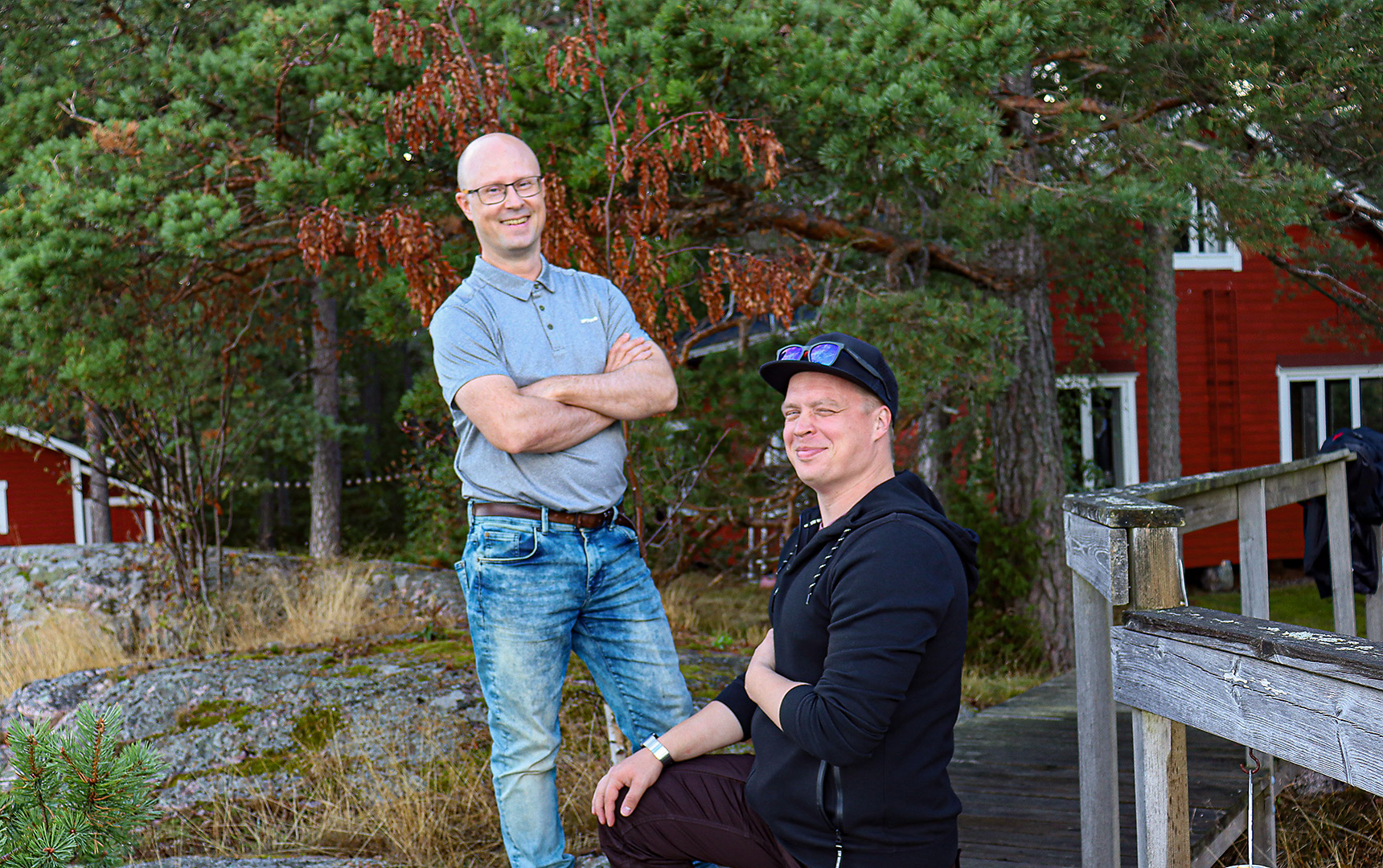 – Rami Rantala
This is the longest recruitment process I have ever been involved in 😉 It started over two years ago and since then we have had several discussions with board members of WeAre.
I have worked in Software development for over 20 years. Most of the time hands-on and as a team lead or technical lead. My recent assignments have been at Paf, Zalando and AlmaMedia.
The number one reason for me joining the company are the values WeAre has. I share the values completely. We are not driven only by financial figures, we are driven with professionalism, good spirit, respect and working together with our customers, partners, and even competitors. We believe in good work.
There is no doubt that this would not be a big jump for me, and I'm sure I need to learn a lot and grow together with WeAre. I have never been after titles, and I have never planned my career. I have chased interesting and challenging things with value and this is by far the biggest challenge for me so far. The trust I've got makes me humble.
I'm really really looking forward to meeting everyone we work with and excited about things we can deliver in future to our customers. I'm not going to try to replace Henri – but instead I will bring my style and person and I'm sure we will have good times also in future 😉